It's been a while since I've posted something here but as they say, desperate times… So as you might not know a lot has happened in my professional life since I wrote here. Last time I was getting ready to start a new job for Instaply, a startup based in the US but with an awesome team spread around the world. I worked one year with them, and then I was invited to be a coach for NEST'up Spring 2015. Then last month, I started a new job for another startup, based out of Brussels this time, called Take Eat Easy.
Just to get it out of the way, since the topic of this blog post is going to be about the advantages to join a startup, let me come back to the reasons why I left Instaply after just one year. It has nothing to do with the startup environment itself, and everything to do with the reason why I chose to go freelance in the first place: I love to choose the projects I work for and the people I work with. When one or the other becomes something I have to accomodate instead of something I fully enjoy, AND once I have tried everything in my power to make things go back to where they were at the beginning without success, I start listening for interesting new opportunities. That is exactly what happened here. I would have loved to keep working with those great developers. I didn't believe enough in the project anymore to fully enjoy working on it. I tried everything I could to steer it back to where I would have believed 100% in it. I was not the only person to decide of course. I was offered a coaching position for a renowned startup accelerator I co-created, I moved on. The funny thing is that the first season of this same accelerator, 3 years ago, saw the birth of another startup: Take Eat Easy, yes, the same where I work now. Small world, right?
Now that we've got that out of the way, let's get back to the present time now. When I joined Take Eat Easy, I made it clear that I didn't just want to code, I wanted to have a greater impact on shaping the future of a business I really believed in: helping people eat better from the comfort of their home. So I joined as a VP of Engineering. If you want to know the difference with the role of CTO, you should read this article. So now I have the opportunity to keep building some software, but also to build a team with the best possible methodology and structure for the years to come. As a team builder, one of my main responsibilities is to grow the team, to recruit great developers. And that's what brings me back to my blog.
Right now, we are looking for 3 key persons:
one or two Java backend developers to keep building our core system and make it stronger as we release our platform in multiple countries
one or two web frontend developers, familiar with Java (JSP, Spring MVC, etc.) but also very strong with HTML5, CSS and Javascript, to make our customer website and our internal tools completely ergonomic
one or two Android developers to bootstrap the development of our brand new mobile app, and help us with the development of our apps for restaurant managers and bike couriers, among other things
And I'm not gonna lie: I was expecting to get more applications. The fact is that we are looking for senior developers because we don't have time to train newbies for now (sorry guys), and we need strong developers with enough autonomy and creativity to take matters into their own hands and really build the backbone of a great team. But still, I can't help but wonder why we don't get more applications.
First hypothesis: people just don't know we're hiring. Well at least now, you know (and your best developer friends will soon know, right?). I also published a few messages on targeted LinkedIn groups, there was a lot of press surrounding our recent funding round, and we do have our recruitment website where you can see our awesome industrial office space. But maybe it's not enough.
Second hypothesis: the technologies we are working with are so commonplace in big corporations and institutions like the European Commission, that offer good paychecks and a comfortable 9-to-5 job, that developers are just too comfortable there to get interested in anything else. But I've been there, I've done that, and I know that working for those big institutions can look like a golden jail and eat your soul from the inside out.
Third hypothesis: startups are so rare in Belgium, that few developers actually know what it's like to work for one, they don't see all the benefits, and it sometimes looks too good to be true. So let me set the record straight and give you my top reasons why developing for a startup is so awesome (and of course, even more so for Take Eat Easy :oP )
Have an impact
More often than not, when I've worked for big companies, I never met the end users of the apps I worked on. Sometimes, the software I wrote never got to a real end user because the project was just dropped before the end (which tends to happen when a full waterfall development cycle takes a few years to complete before you realize your software is already out-of-phase with your market).
In a startup, not only can you see your final users, but you can meet them, touch them, feel their pain, and more importantly feel the joy and happiness that your software brings to their lives. When was the last time you could say that from the invoice checking ERP/SOA system your worked on (real world example)?
Learn some startup skills
I know so many developers who stay in their 9-to-5 job in a big company and save money for the big day when they will finally take the plunge and turn one of their million-dollar side project idea into a real business. I used to be one of those.
What if you actually learned some useful things while saving for your big coming out? What if you actually witnessed first hand what it takes to be in a startup rollercoaster before you build your own? What if you used this experience to see if you are actually CEO material, and in the process, put your full power to good use by helping a business you actually believe in? There actually is a middle ground between a boring dull job for a pharma company and creating your own startup: it's called an exciting job for an existing and thriving startup.
Bonus: where are you more likely to meet your potential future cofounders, team mates and investors, at the European Commission or at the heart of the startup ecosystem?
NB: if you are already further down the line and you are planning to launch your own startup within a year, this doesn't apply. Working for a startup is a long-term commitment and you will only benefit fully from it (and let's face it, the startup will only benefit from your expertise) if you stay long enough.
Zero-bullshit
9-to-5 jobs are called that for a reason: so long as you clock in at 9 and clock out at 5, you're good, no matter what you have really done in-between. If you do less than that, you can already feel the warm breath of your manager in your neck (and probably smell his bad armpits with this weather). And those companies are so much about appearance, that you have to disguise as a serious person, with suits and everything. And you have to attend meetings, watch boring Powerpoint presentations, play political games, and the list goes on forever.
Nothing like that in a startup, really. It's pretty much like McDonald's. Come as you are. Geeky t-shirts, flip flops, 3-day beard, whatever. So long as you do your job, you get results and produce awesome software, we don't care how you look or when you come to the office. As a matter of fact, we know you are going to stay late, because you will love your job and your team mates so much that we will have to send you home! And no bullshit meetings or layers and layers of management. We are not here to justify our paycheck, we are here to get some shit done, and make the world a better place, one distributed database at a time (Silicon Valley pun intended). Anyway, you get my point.
It's an investment
Whatever you do for a big company, where is the incentive to do your job better today than yesterday? But who am I kidding, if you are reading this your are probably such a perfectionist professional that you don't need any incentive. But what about your colleagues?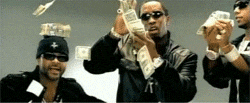 In a funded startup, not only is the paycheck completely comparable to your current corporate one and probably even better, but you get one thing the big guys will never be able to offer you: stock options baby! I know, this is not a salary, and I am the first one to say it should not be bargained as one. It is merely a bonus. Some would even say it's a gamble, and in some sense it is. But what do you call a bet in which you can influence the odds of successful outcome with your hard work, sweat and creative ideas? I call that a pretty good bet, one that won't make you rich for sure, but might go a long way in setting you up for your own startup some day… or anything else for that matter. How about that?
Awesome colleagues
How many times have you complained about all those guys around you, who are not all bad, but have become so infatuated by such comfortable working conditions, that they have completely stopped questioning the status quo and the misery of their conditions. But you are stronger than that, right? You are still too young for that shit, huh?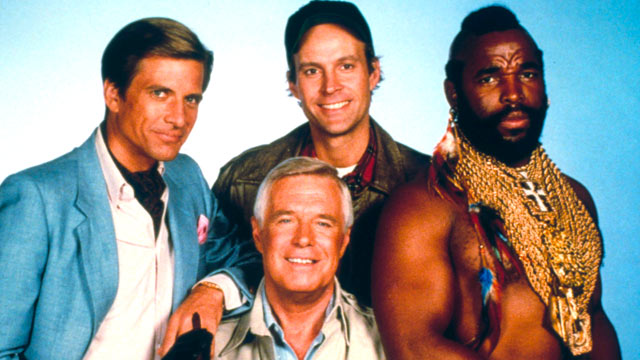 Then how about working for a company that doesn't settle for the average Joe Does-the-Job, but strives to only work with the most creative, no-bullshit software builders it can find? How about being part of a great team, and even participating in building it with all the great developers you have met throughout the years, and thus influence your stock options value even more?
Cool perks
Do you remember the last time you yelled at your computer because you still don't understand why you get to build complex user interfaces and innovative backend systems on the same gear as Julie from accounting? And that chair, boy that annoying old chair that was probably already used by card punchers if you know what I mean, and has likely squeaked though Y2K bug times. And don't get me started on those unbearable cubicles and that awful stuff they call food at the Sodexo joint downstairs (confess to me: when people ask you how it is, you still answer "it's fine!" with an awkward smile). I'm barely exaggerating, admit it.
Of course, a startup is so much better on all those fronts. I needed a big 27-inch screen to do my iOS storyboarding wizardry properly, I got the green light for one in a couple of days, and now it's proudly sitting on my desk. Inspiring creative work environment? CHECK! Awesome food delivered straight from the most trendy restaurants in Brussels? What else? (ok, the Take Eat Easy factor might help there). All those little thing that make you smile your way to work, along with Magic Assembly breaks, no-nonsense days-off policies, do you really need me to go on?
The (real) Agile way
I'm not talking about post-it fakery here. No "of course we do Agile! RUP is agile, right?". Ever heard of ScrumFall? Remember those post-it notes that you ordered to migrate your project to Kanban, and that ended up arming your post-it war with your cellmates across the road, out of despair?
In a startup, Agile is not something you do to shake up your manager's certainty, or to make your life as a developer less miserable in an Excel-driven management world. It's a necessity. It's the norm. It is what you do because it's just the most efficient way to get shit done and to ship actual software out the freaking door and into the hands of your feedback-blowing users. Real Kanban with regular retrospectives with which you can customize the process to fit your team's way of working in full collaboration (not against) a business that actually craves for your every line of juicy code.
---
That's what a startup really looks like. And of course that's what OUR startup really looks like, and will do even more so if you loved every advantage listed above and want to make them even more real by joining us.
Of course, I can already hear some of you in the back whisper: "oh, but that's not all rosy, you will probably do crazy hours, and you will have a lot of responsibilities, and it might not work out in the end, it's not safe out there, it's a cutthroat jungle, and investors will make a lot more money than you, and your kids will see your sorry face a lot less, and yes, you will learn, but you will fail a lot to get there, and…"
I won't deny. That's all I have to say: I won't deny any of that. I'll just let you read it back out loud and leave you with that and my direct email address: sebastien.arbogast@takeeateasy.be